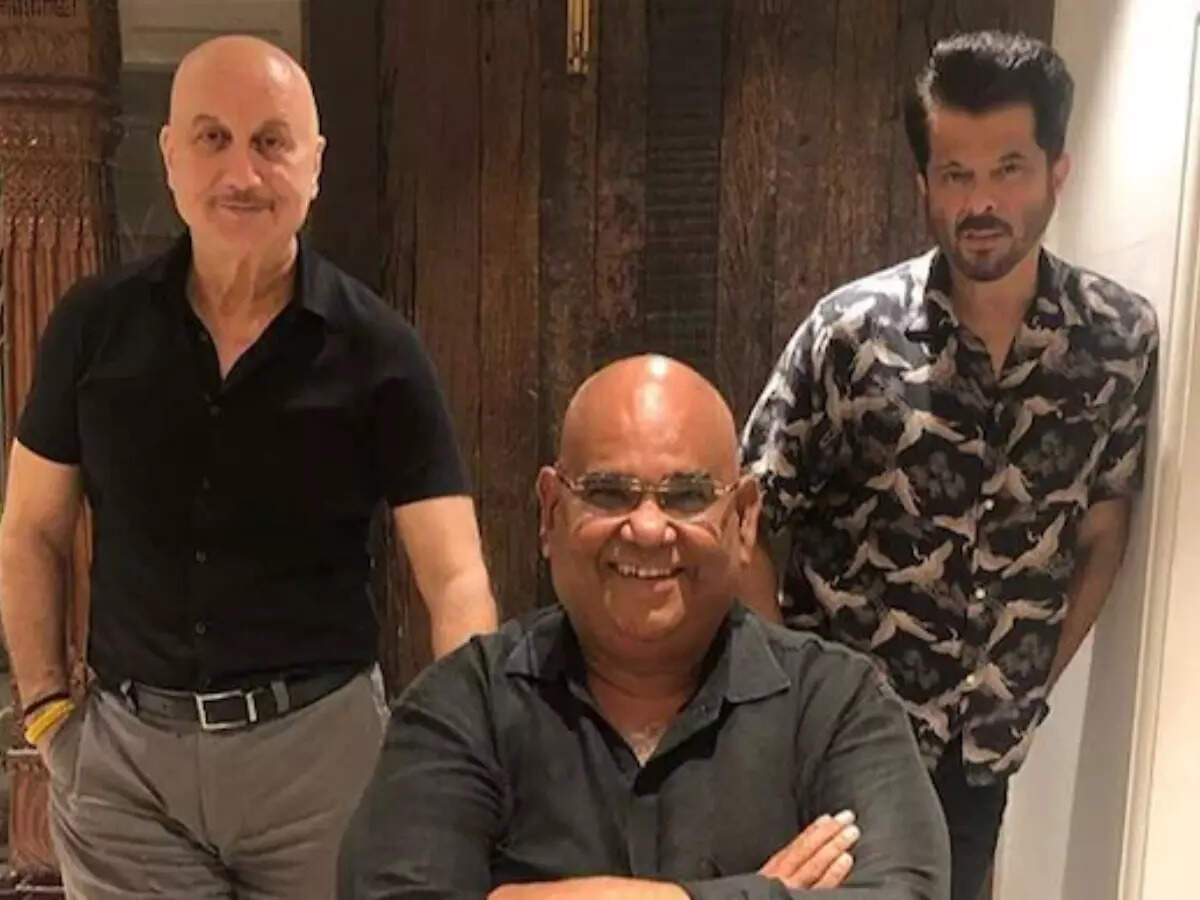 Actor-director Satish Kaushik who had won hearts of many with his memorable performances, passed away this morning due to heart-attack. His mortal remains are in Delhi and will be brought to Mumbai after a post-mortem. Kaushik who's been a great friend to many in the industry has left a void which can't be filled.
Anupam Kher
spoke to the media on the behalf of his family.
At 2am, Kher domestic staff came and told him, 'Satisji Satisji'. The actor thought Satish Kaushik must have come to meet him but then his staff revealed, 'Satisji ab nahi rahe (Satisji is no more). Anupam and Satish had met for dinner two days ago on the former's birthday.
Kher spoke about his long association with him and said, "I met him in July 1975 where he sat next to me in drama school. We were together till day before yesterday night because he came to my house for dinner on my birthday. Yesterday night we spoke at 8pm and he said we'll meet when I come back. There are times when friends are closer to you than your relatives. You talk to your friends about your failures, insecurities and all that you can't tell your family also sometimes. Nobody can take his place. As an actor, as a professional I've never seen anyone like him. I've never seen 'hasmukh' (cheerful) person like him."
Satish Kaushik, Kher and Anil Kapoor are friends for more than 40 years now. Speaking about the friendship, he shared, "He is my friend for 45 years. Woh meri aadat ban chuke hai (He has become a habit for me) because we used to talk every morning on phone. We would have a race as to who wakes up first and calls the other person. Anil, him and me have been friends for so long. Anil is abroad at the moment and he was also devastated when he called me. Our friendship was such that if any two of us met, we would criticise and make fun of the third person. For instance, if Anil and me met, we would make fun of Satish or if Satish and me met, hum Anil ki buraai karte the."
Anupam Kher further added that, 'It's difficult to find such a friend or person. Hum sab sadmein mein hai (We are shocked). I don't know how much time we shall take for us to sink in that he's no more. The industry has lost a good human being, a great actor and director aur maine apna ek ang khoya hai (I've lost a part of me).
The actor further said that if his mortels are brought to Mumbai before sunset, the final rites will happen today evening only after after consulting his wife Sashi, daughter Vanshika and his elder brother. "He was a great father and his daughter is quite young, so I would request the media to give them privacy at this point. Someone had to come and talk, which is why I'm speaking on their behalf."
Kher and Satish were in talks to collaborate for a film and even a play, said the actor.