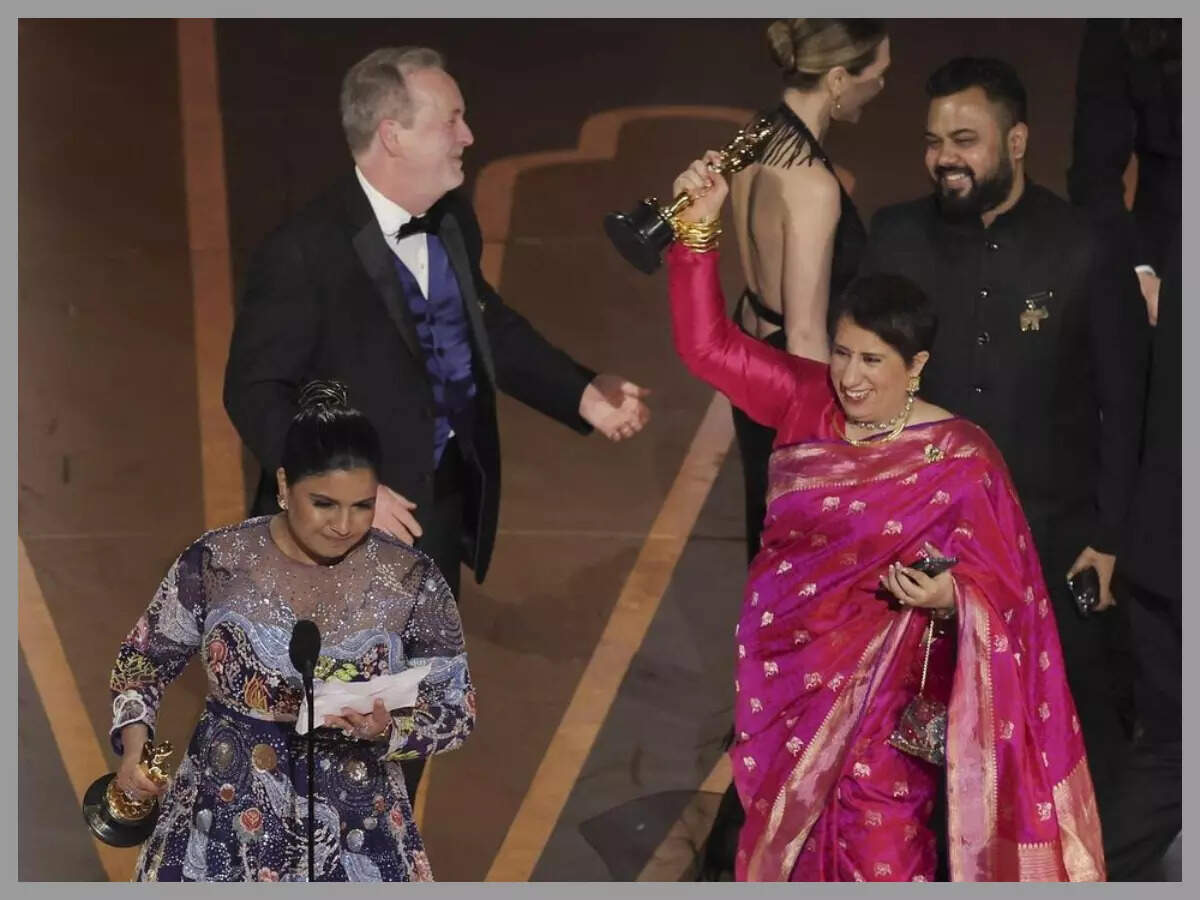 'The Elephant Whisperers' emerged as the winner at the 95th
Academy Awards
making it a maiden victory for India in the Documentary Short Subject category. Directed by Kartiki Gonsalves, the Netflix documentary bested 'Haulout', 'How Do You Measure a Year?', 'The Martha Mitchell Effect' and 'Stranger at the Gate' to scoop the trophy.
As her turn at the mic was cut short on the stage as the music started playing, Guneet took to her Instagram handle to share her speech with her fans. She also shared a picture of herself and her team holding the coveted trophy on the stage of the 95th Academy Awards.
Check out the post here:
She wrote, 'Tonight is historic as this is the first ever Oscar for an Indian production India's Glory with 2 women. Thank you Mom Dad Guruji Shukrana. To my Co-Producer Achin Jain, Team Sikhya, Netlflix, Aloke, Sarafina, WME Bash Sanjana. My lovely Husband Sunny. Happy 3 months anniversary baby! Kartiki for bringing & weaving this story To all the women watching…. The future is audacious and the future is here. Let's go! Jai hind! #theelephantwhisperers #oscars #indiaatoscars.'
'The Elephant Whisperers' depicts an unbreakable bond between two abandoned elephants and their caretakers. It is produced by Guneet Monga and Achin Jain of Sikhya Entertainment.
Earlier, two entries were set in India – "Smile Pinki" and "Period. End Of Sentence", won Oscars for Documentary Short. Monga was the executive producer on "Period".