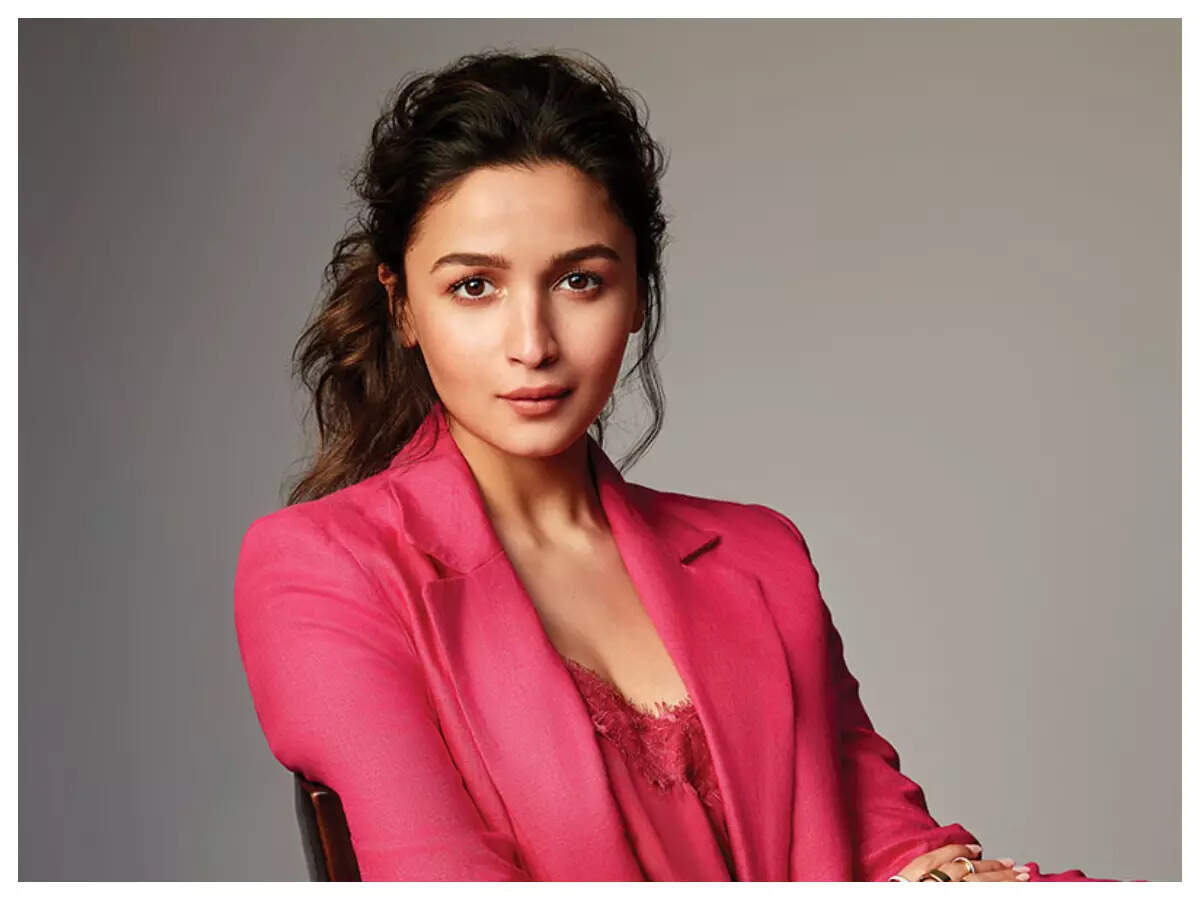 "You mark my words.
Alia Bhatt
is the most special talent to hit our cinema in years. She will take the country by storm,"
Karan Johar
had prophesied.
Eleven years later Alia is the youngest empress of Hindi cinema, rivaling her success-ratio with Hema Malini who is by far the most successful heroine of all times.
She started her career as a leading lady in her mentor Karan Johar's Student Of The Year — prior to that she played young Preity Zinta in Tanuja Chandra's Sangharsh because they both had the dimples in common. Karan cast Alia as a Poo spinoff. It gave us no clue of the powerhouse performer to come. Here's looking at Alia's best.
Highway (2014): Why was Alia Bhatt's Stockholm Syndrome so easily diagnosable and why did she fell in love with her kidnapper? Or why she suddenly became a victim of child abuse at the end? Perhaps Imtiaz Ali could answer. But the role gave Alia a chance to swerve swiftly away from the 'Poo' image to deliver a raw hurt seething performance that made us wonder where all this angst came from.
Going Home (2014): The most important film that Alia has done so far is this short film with long legs about a girl, stranded in her broken-down car in the middle of the road, who gives a bunch of boys a lift. Alia's character remains supremely oblivious of her co-passengers' dishonourable intention. This not-knowing is what gives her performances an edge. This topical short film was directed by Vikas Bahl who was later accused in the MeToo campaign.
Udta Punjab (2016): Alia played the hauntingly persecuted Bihari migrant Pinky, the reluctant drug addict pumping her veins with dubious drugs to numb herself against constant sexual violation. Shahid Kapoor and Alia Bhatt are born again as they play the two traumatized characters journeying from the opposite directions of the moral scale. And yet their pained lives converge at one point in a strange unexpected and life-changing encounter. Alia bleeds brilliancy into her role, bringing to the screen an electrifying authenticity with her understanding of the complexities that define the drug politics of Punjab. One wonders where on Earth did she meet a character like Pinky… maybe at the traffic signal while returning home from a party at Karan Johar's place? Jokes aside, Satyajit Ray had never seen a village when he made Pather Panchali. If you know, you know.
Raazi (2018): The original story of a female spy's unfathomable personal sacrifices for the nation, was conferred with a dismaying moral ambiguity. The Pakistani home where Sehmat infiltrated as a Bahu was filled with genteel cultured softspoken people who didn't deserve to be spied upon. Alia rode across all contradictions to deliver a perfectly consistent performance in an engaging film.
Gully Boy (2019): As Ranveer Singh's Murad's possessive, firebrand girlfriend Safeena, Alia has little playing-time. Every time she is on screen something happens. Tightly squeezing into the kerchief-sized rooms of the slum, Murad simply wants to fly. His face lights up each time he meets the love of his life. Alia with her head veiled and smile unveiled, plays Safeena with an impish charm that brings sunshine into not just Murad's heart. We too wonder what life would be like without her kindered presence.
Gangubai Kathiawadi (2021): What would this film be without Alia Bhatt? She is in almost every frame of this masterpiece, lording order over the lewd lads who infest the strikingly designed length and breadth of the redlight area in the 1950s. Hats off to Alia for being what she is. Giving what is unarguably the best performance by a female actor in a Sanjay Bhansali film, Alia tears through Gangubai's skin to touch her spirit. We don't know how much like Alia, Gangubai really was. But, one guesses if the real Gangubai met her onscreen avatar she would want to be like her. Alia's Gangubai is brash and beautiful, heartbreaking and devastating. An exceptional, never-seen-before performance by Alia Bhatt guides us not too gently into the other vital qualities of this film.