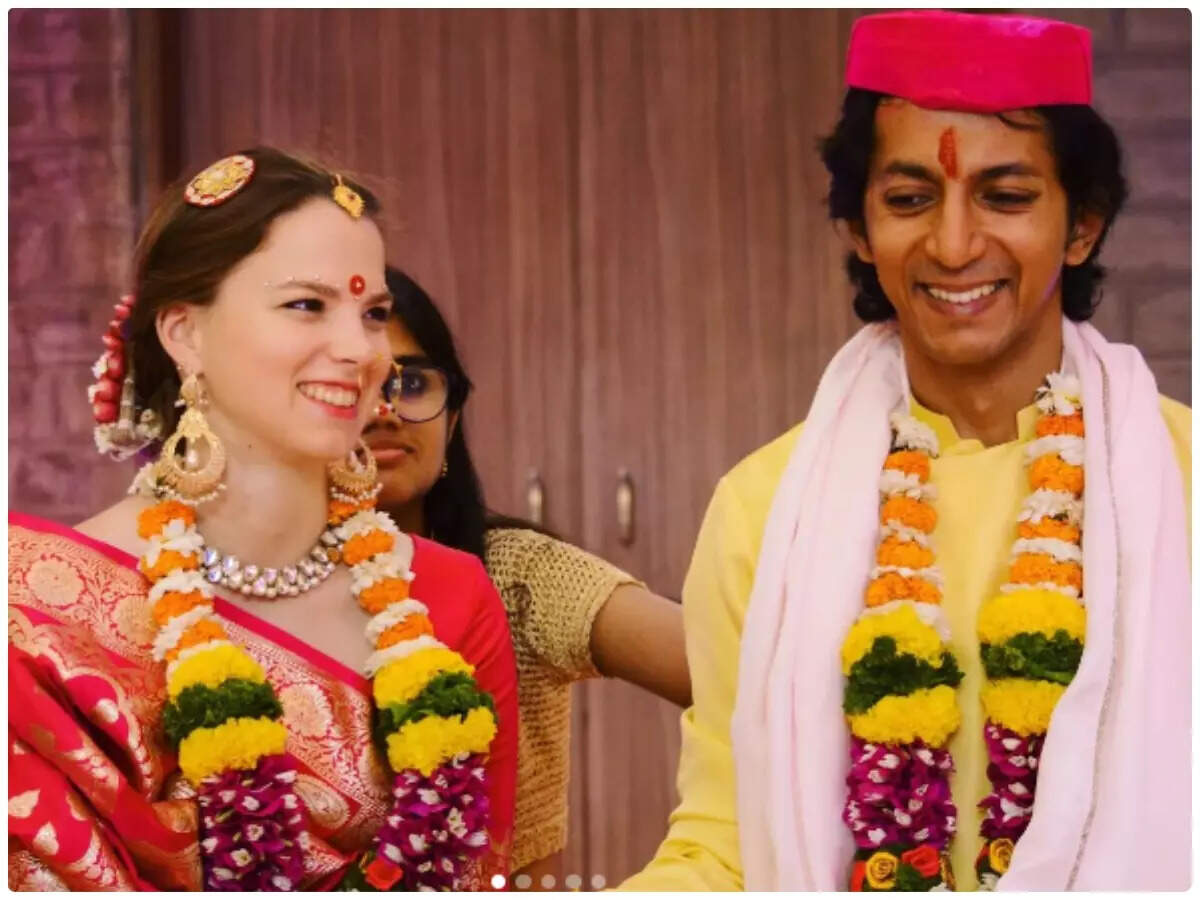 Anshuman Jha, the start of 'Lakadbaggha', announced in an adorable Instagram post that he married his wife, Sierra Winters for a second time.
The couple, who officially tied the knot in October 2022, wed again this week, this time, according to Mithila rituals.
"Best Birthday Gift from the universe. Married her – Again. This time a traditional Vedic wedding – what ma wanted," the actor wrote while sharing photos from his wedding.
Taking to his handle, the actor gave fans glimpses of his intimate wedding ceremonies that included a Hali and Mehendi ceremony. "Snapshots from a traditional Mithila Wedding – just like Ma wanted. Grateful to everyone who made this possible @govardhan_ecovillage @shubhavilas. And for the festivities over the weekend – especially my brother & bhabhi & the family that came in," he wrote.
Jha also shared happy photos from his Hali that saw him and Sierra wearing matching yellow ensembles. He captioned the photos as, "Colour of love – Yellow. Haldi Done!"
According to reports, Sierra's family flew in from America for the intimate wedding rituals. The couple wed for the second time, according to the traditional Mithila rituals, as many of the actor's family members couldn't be a part of the festivities.
Anshuman tied the knot with his lady love Sierra in October 2022 in North Carolina, US. They later posted photos from their white wedding on Instagram for all to see.