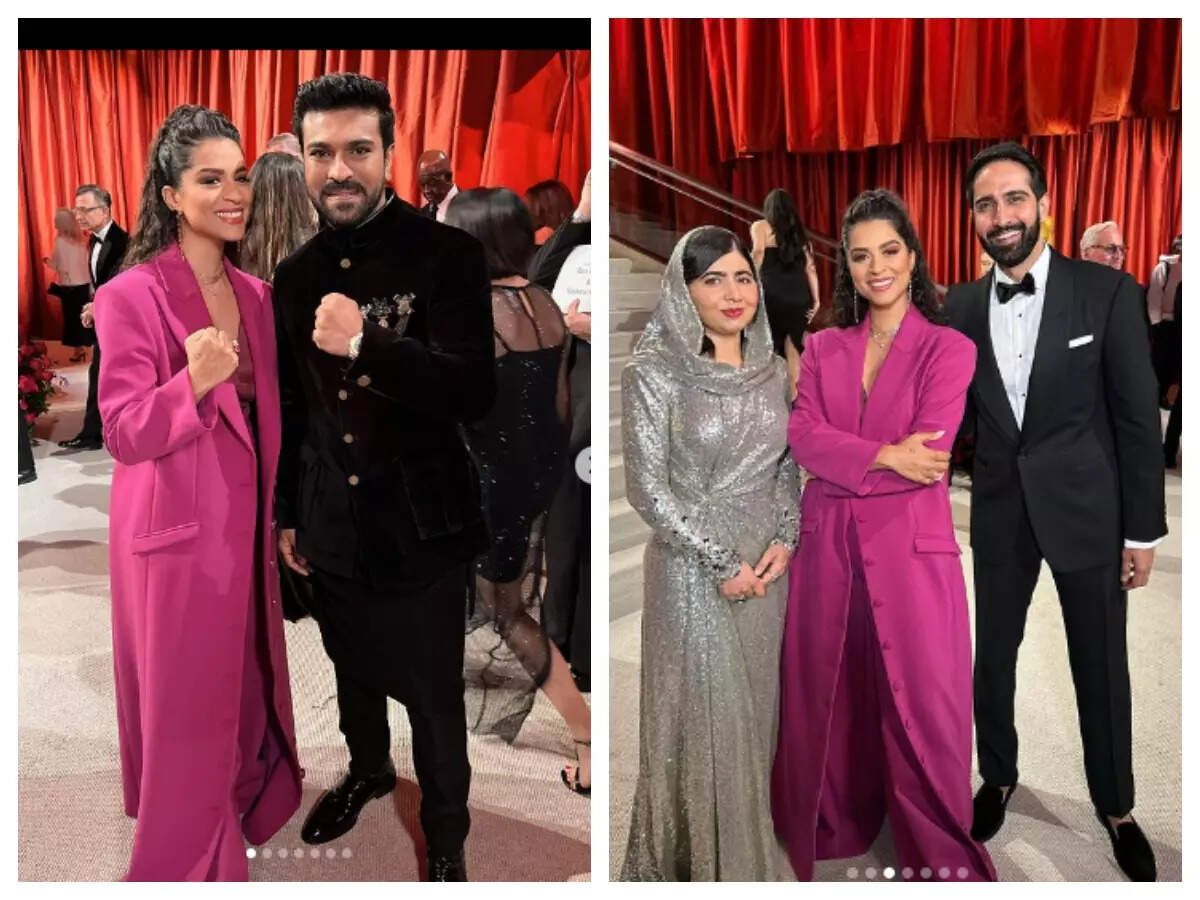 Canadian YouTuber and host Lilly Singh, also known under her pseudonym Superwoman took to her IG handle earlier today to share an album from her glittering Oscars night, featuring actor Ram Charan, education activist Malala Yousafzai, lyricist Chandrabose and producer Guneet Monga, amongst many others.
Lilly, who also co-hosted the official pre-show for the big night, looked ravishing in a hot pink ensemble, that featured a pantsuit, along with some classy accessories. Sharing the album, the 34-year-old wrote, "What an honour it was to be amongst so many talented humans yesterday! Thank you to @theacademy and @abcnetwork for having me! Congrats to all of the nominees and winners!! On a personal note, it was so amazing to see my fellow South Asians thriving on the carpet, as presenters and in two instances, as… wait for it… OSCAR WINNERS! Congrats to everyone who worked on both #NaatuNaatu and #TheElephantWhisperers! Here are your roses for continuing to pave a path for all of us… 🌹🌹🌹 thank you!! This is hard, important work and I truly applaud you and am grateful."
Lilly also added that she hopes that the momentum continues to build up, year on year. She wrote, "Let's make sure this progress continues with forward momentum. Hopefully next year, we can see even more South Asian representation on that stage as presenters, nominees, winners and dancers (that Naatu Naatu performance was EPIC but I wish some bomb af South Asian dancers got the chance to be part of it)."
At the end of her post, Lilly lauded all desis and said, "In conclusion, DESIS. 🤌🏽"
Many celebs such as Alia Bhatt, Hrithik Roshan, Amitabh Bachchan, Manisha Koirala and Preity Zinta amongst others have been celebrating India's double whammy at the Oscars.