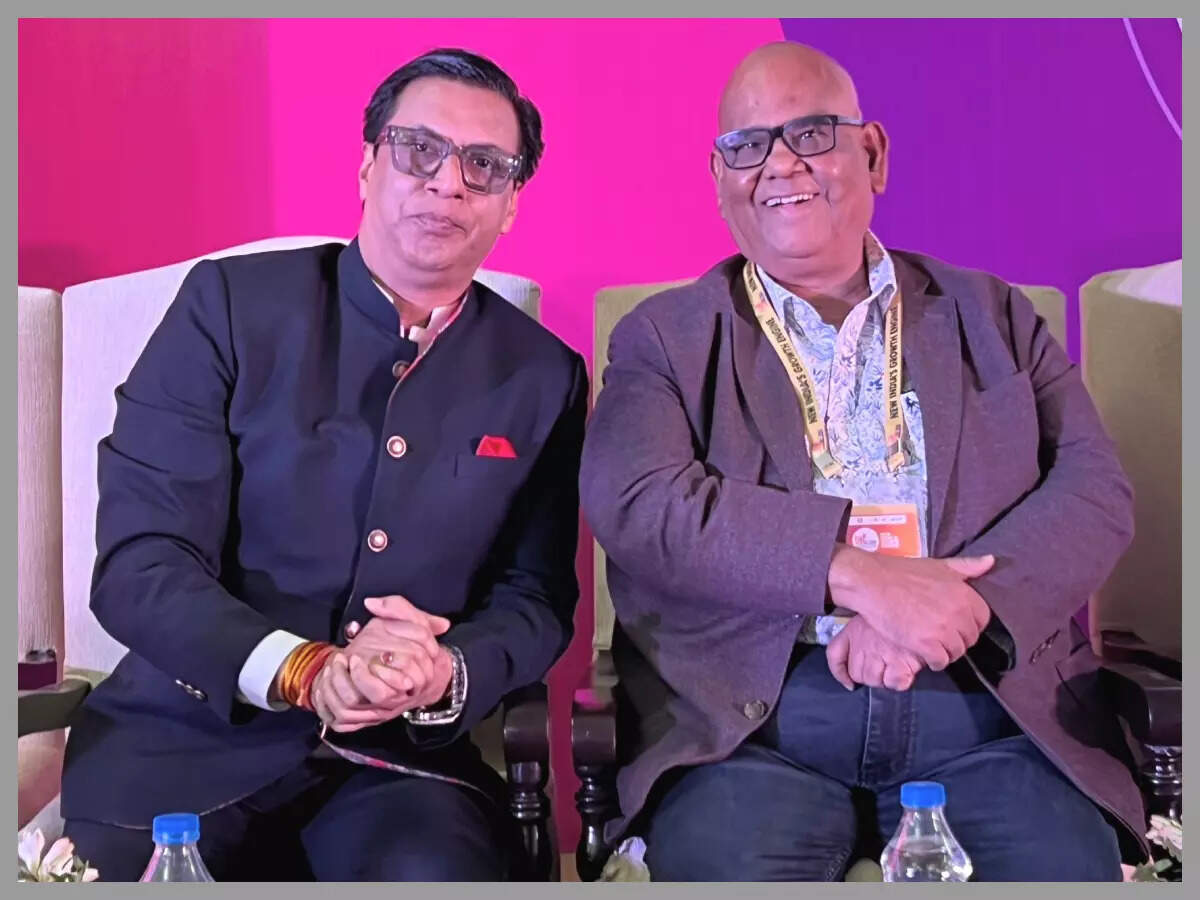 Satish Kaushik died at the age of 66 in Gurugram on March 8. His body will be brought to Mumbai after a postmortem is conducted. ETimes got in touch with
Madhur Bhandarkar
who shared a great bond with the actor-filmmaker.
Sharing details of how he received the news of Satish's demise, Madhur said, "I got up early in the morning today and I just checked my whatsapp. A friend of mine from Delhi messaged me saying Satish Kaushik has passed away. I couldn't believe it. I called him up right away and asked if that was some sort of joke. He said he was serious and that the news is true. I was shell-shocked."
Elaborating further, he added, "There are so many memories of Satish bhai. He has given us so many memorable characters to remember, be it 'Calendar' in 'Mr India', 'Pappu Pager' in 'Deewana Mastana' and so many others. I just met him just 15 days back at the UP Summit. He was full of energy as always. He was telling me about 'Kaagaz 2'. We wanted to work with each other for the longest time. I approached him for 'India Lockdown' but we couldn't get together because of the date issues. And the same thing happened during 'Babli Bouncer'. He told me apna do baar nahi hua par teesri baar hona chahiye. I assured him we will break the jinx the third time and will work together very soon."
The filmmaker stated that Satish was very appreciative of both his movies and was sad that he couldn't be a part of them. "We both had mutual admiration for each other. We have met so many times in the past at events, parties and movie screenings. We had a blast at the UP summit too," the 'Fashion' director said.
He added, "It is very difficult for me to phantom this whole thing. I just saw his Twitter post where he is playing Holi with Javed Akhtar and others. He played Holi here in Mumbai and then went to Delhi to visit his friend and then this happened."
"We will miss Satish bhai tremendously as a director, actor and as a person. He had a great personality and was a versatile actor who had millions of admirers", he concluded