Riva Arora is one of the popular faces and names on the internet. She's come a long way from making an impact as Mohit Raina's daughter in 'Uri: The Surgical Strike' where the scene or her breaking down after hee father's death made everyone emotional. Apart from being a hit social media influencer now, the young diva has showed off her acting talent in films like, 'Mom', 'Gunjan Saxena' and most recently, 'Chhatriwali'. ETimes got in touch with the young actress for an exclusive interview, where she spoke about her music video, 'Khelo Shyam Sang Hori' with Amitabh S Verma, controversy surrounding her age, actresses she looks up to in
Bollywood
and more. Excerpts…
How did you come on board for the song, 'Khelo Shyam Sang Hori'?

Aarush Verma and I have been friends for the last six years and I really love Amitabh S Verma uncle's voice. When his wife Shruti Verma, who is also the producer of this video, approached me for the music video I was very excited. They have known me for years. To get together to work professionally was like a dream come true. I was really very interested in being a part of 'Khelo Shyam Sang Hori' as this happens to be my first sufi song.
How was your experience shooting for the song?
It was an amazing experience and I had a lot of fun shooting for this song. It felt more like having fun with my friend. My character is exactly how I am in real life and Aarush is that friend you see on screen. I really enjoyed shooting it.
What kind of reactions have you been getting for the song?

The song is getting phenomenal response and I have been receiving a lot of love and very nice reactions, too. They are showering our video with love and that is very satisfying. It crossed 1 million views in a span of 10 hours. I am really overwhelmed and I hope it grows more and more.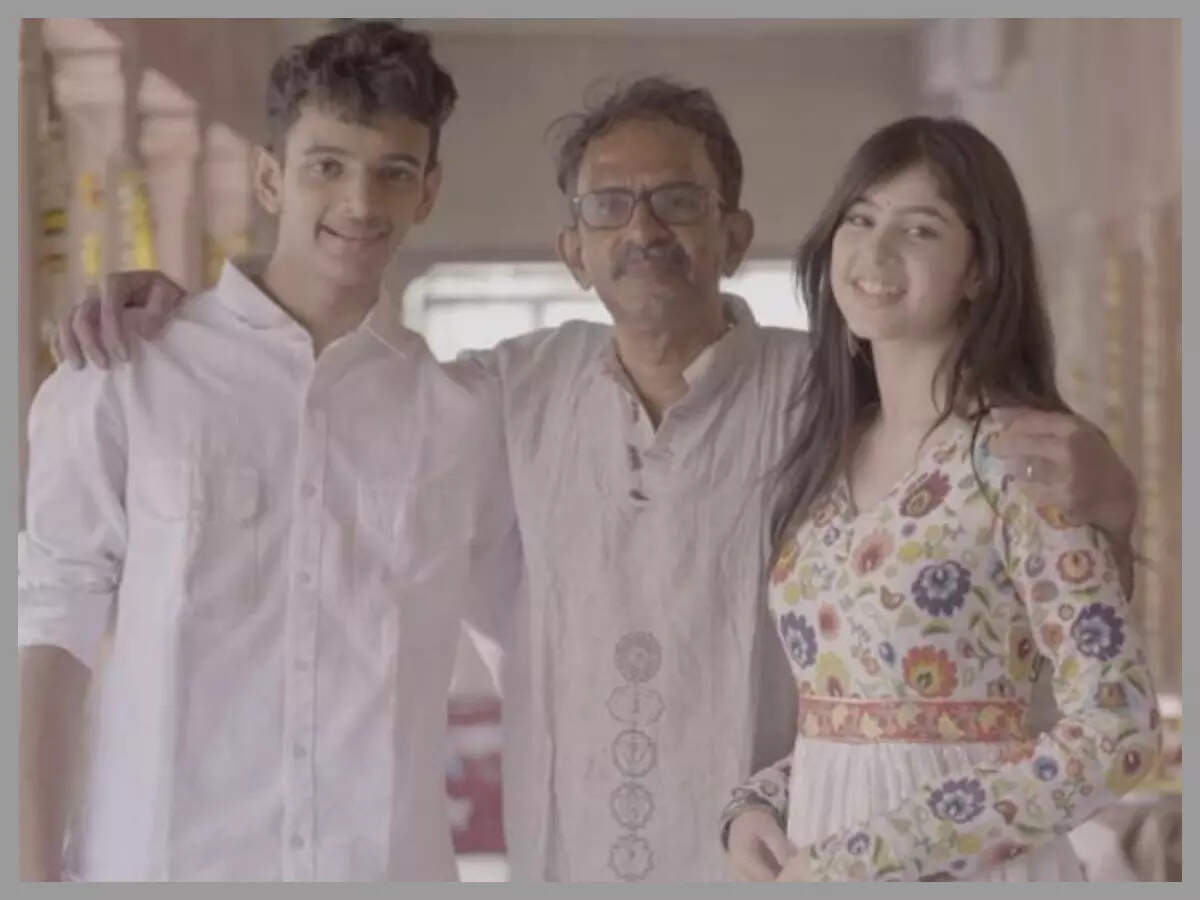 Apart from your familial connections, what really attracted you to be a part of the song?

Amitabh uncle's voice is so mesmerising that it touches your heart. The fact that it's a sufi song and is different from all the songs that I have done so far is what really attracted me. The entire video was shot in Vrindavan which is like a dream place.
You have been a part of some very interesting and successful projects like, 'Mom', 'Kaali Khuhi', 'Uri' and others. How do you look back at them today?

I really feel proud to be part of all my previous projects and I feel blessed that I am still receiving so much love for all the projects I have done. I will be thrilled if there is a sequel to any of those films. I would love to be a part of it again.
You are one of the youngest, most popular social media influencers we have. How did it all start?

It all started during the lockdown period. I used to study and most of the time I was free. I started using tiktok and then instagram. I used to make videos at home and then post them. I enjoyed expressing my acting talent and my fashion sense through my videos and pictures.
There was a lot of fuss about your age some time ago. How do you deal with that controversy?

I would beg to differ on this. I don't think there was any controversy as such. My mother keeps me out of such things as much as possible. I try to focus on my work and try to give my 100 percent for those who love me.
Gaining so much fame can be overwhelming at such a young age. Do you miss being a normal teenager?

I don't feel like that. In fact, I feel very happy when small kids come and say, 'Didi we love you!'. I love kids so I feel happy to receive appreciation from them. When I am not working, I enjoy my life like a normal teenager.
Is there anybody from the industry you look up to?

There are many people in the industry who are doing a wonderful job. I have always looked up to Deepika Padukone, Priyanka Chopra and Alia Bhatt.
What kind of projects do you wish to be a part of?

I feel proud of all the work that I have done in the past. However, I feel extra close to the film, 'URI: The Surgical Strike'. I would like to be a part of films where I get to explore challenging characters.
What's next?

There are many films in the pipeline. I can't divulge the details right now.