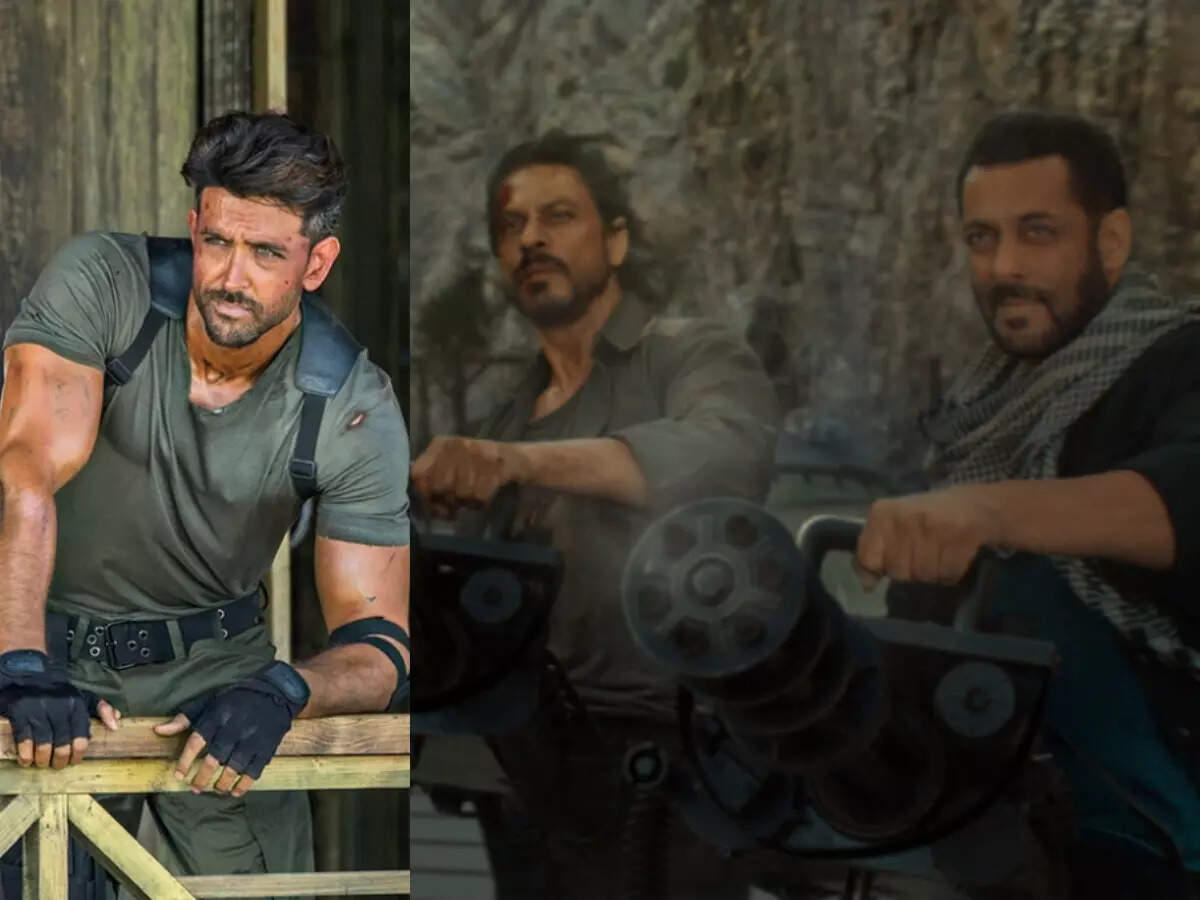 Apart from the huge numbers which Shah Rukh Khan-Deepika Padukone starrer 'Pathaan' brought in, one of the most talked about things was
Salman Khan
's cameo in the film. The film brought together SRK and Salman after 'Karan Arjun'. And hence, fans are quite excited for Shah Rukh's cameo in 'Tiger 3'.
In a recent interview when director Siddharth Anand was asked about Pathaan in Tiger 3, he said that he doesn't have much of a say in it. Siddharth revealed in an interview with India Today that Aditya Chopra has a say in it because these are his ideas and how wishes to have them crossover. Anand isn't involved about Pathaan in Tiger 3 but feels that 'Pathaan' has set such a template that it's easier for everyone to come in and cross over. One can just pick up pieces from them.
Aditya Chopra had announced his spy universe before the release of 'Pathaan' and also includes Anand's earlier film, 'WAR' which starred Hrithik Roshan and Tiger Shroff. The director is also working with Hrithik in his next, 'Fighter'. When asked if Hrithik sees 'Pathaan' as a competition, Siddharth said that he's not competition, but a part of the universe. Hrithik has been very supportive throughout the making of 'Pathaan' and he loved the music of the film when Siddharth made him hear it, long ago. The director revealed that Hrithik was also the first one to message him once the trailer of 'Pathaan' came out and said he loved it.
Siddharth looks forward to all the combinations and permutations which one can do with characters like Kabir (Hrithik from 'WAR') and 'Pathaan' because they are such opposite. It's all about the strength which every character adds to this universe. Hence, Siddharth assures that if ever there is a crossover between Kabir and Pathaan, it would be a treat for the audiences.
For now, the director is shooting for 'Fighter' with Hrithik, Deepika Padukone and Anil Kapoor. The film will release in January 2024.