Swara Bhasker and Fahad Ahmad had a registered marriage in February and are now enjoying traditional wedding festivities in Delhi. Swara's nana had insisted that all the functions be hosted at their family farmhouse and the couple happily agreed.
After a Haldi celebration which soon turned into a Holi bash, Swara and Fahad had a Mehendi ceremony. The actress had promised popular celebrity artist Veena Nagda years ago that she would invite her for the Mehendi rituals and stuck to it. Veena Nagda, who has done the Mehendi for celebrity weddings like Vicky-Katrina and Deepika-Ranveer, shared interesting details about Swara's Mehendi ceremony.
"Swara Bhasker sat patiently through three hours of Mehendi application and she was very particular about the designs. She wanted intricate Mehendi only and that's what we gave her. Her bridal Mehendi involved full hands and legs, for which she had to sit for a long time. She also got Fahad's name inked on her hand in the Mehendi, in Hindi," revealed Veena Nagda.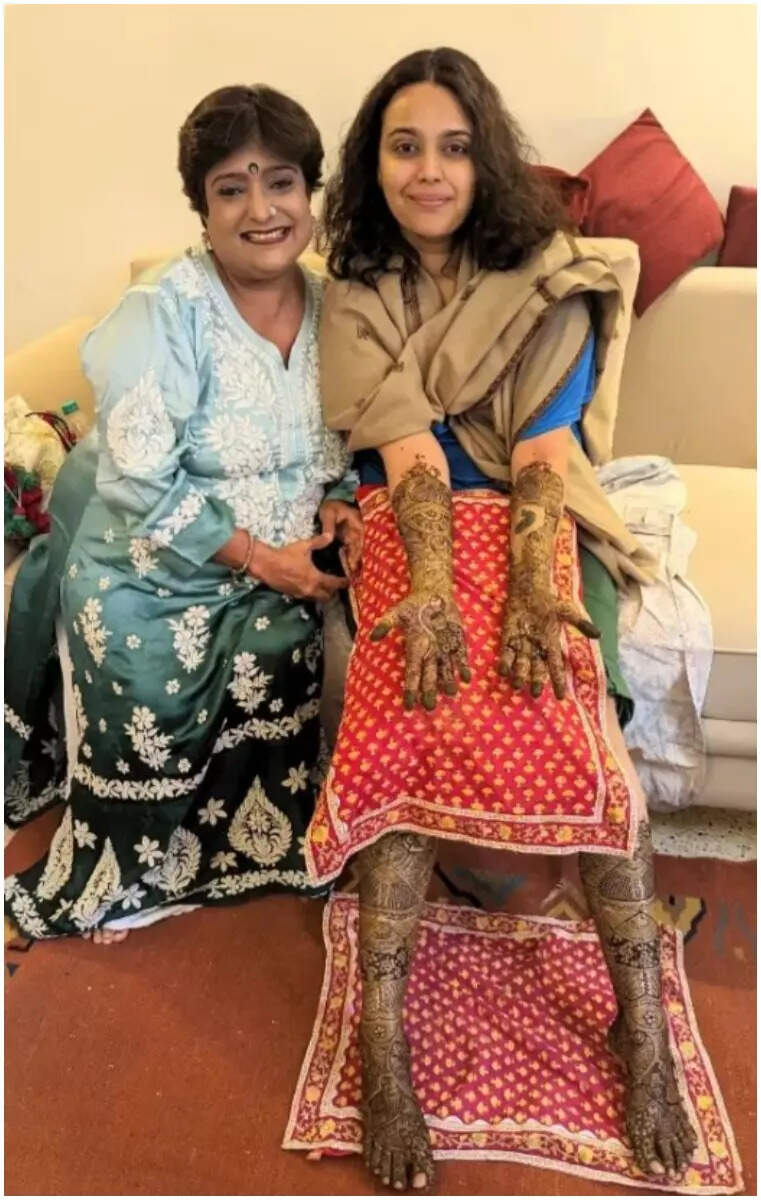 Swara's husband Fahad too got shagun ki mehendi done, Veena Nagda added, "Fahad had stated that he is not a fan of Mehendi but Swara made sure that he applied a little bit. He got a heart with Swara's name in Hindi written on his right palm."
Interestingly, he had asked the popular Bollywood artist if the Mehendi will stay on till 19th of March. While Veena Nagda confirmed that the Henna won't wear off… it remains to be seen what the couple has planned for that date.