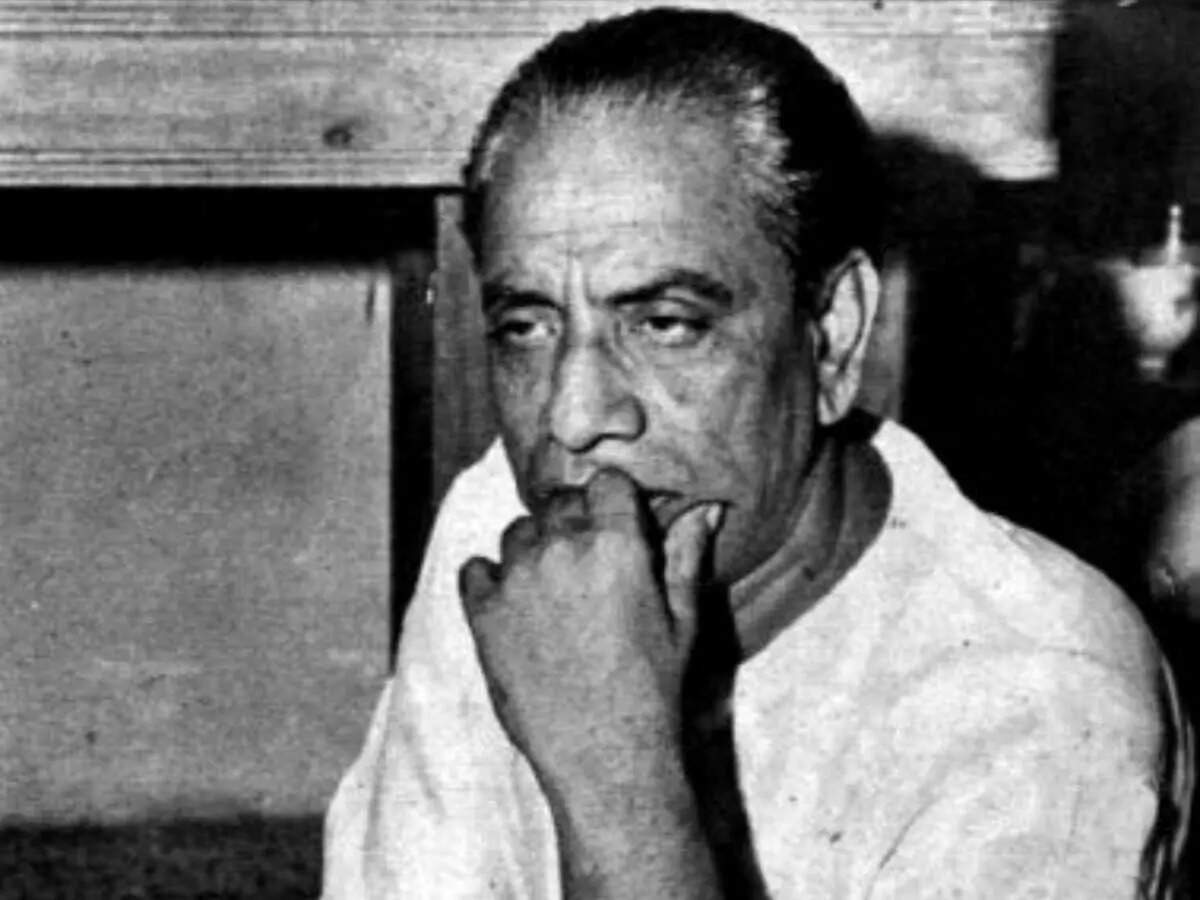 The underrated music composer Ghulam Mohammed, who died on March 17, 1968 is known largely for his music in the immortal Pakeezah. But hang on… or shall we say, Thare Rahiyo. Ghulam Mohammed (GM) was an active, creative composer from long before Pakeezah.
He started composing music for Hindi/Urdu films in the 1930s. But it was Pardes in 1950 starring
Madhubala
in which
Lata Mangeshkar
sang GM's tunes such as Jiya Laage Nahin Mora, Raat Hai Taaron Bhari and Dil Ki Awaaz to abiding popularity.
In Ajeeb Ladki (1952) Lataji and Talat Mahmood's duets Ek Bewafa Ko Dil Ka Sahara Samajh Liya and Chhodo Chhodo Jee Piya became big successes.
Ambar during the same year as Ajeeb Ladki was a lavish costume drama featuring Raj Kapoor and Nargis. GM's 10 songs in Ambar had Lataji's vocals in 6. The most popular among them was Lataji's duet Hum Tum Yeh Bahaar with Mohammed Rafi.
Dil-e-Nadaan which introduced Talat Mahmood as a leading man was a failure. But Talat's song Zindagi Dene Wale Sunn remains among GM's most cherished pre-Pakeezah songs.
However GM's most distinguished pre-Pakeezah soundtrack was for the superhit film Mirza Ghalib. Based on the life of the legendary poet, it featured the vocals of Suraiya and Talat Mahmood singing the immortal lines of Ghalib. The songs especially those by Suraiya impressed Pandit Jawaharlal Nehru.
Sohrab Modi's Kundan in 1955 had an evocative soundtrack by GM. The most interesting song of this film was Matwale Oh Matwale. The vocals on this fun song are by Lataji and Shamshad Begum, a rare collaboration.
GM's last soundtrack before Pakeezah was Shama in 1961. Suraiya's searing and sorrowful solo Dil Gham Se Jal Raha Hai Jale Par Dhuan Na Ho is remembered to this day as a vintage product of what some feel was the golden era.
From 1962 onwards until his death, GM devoted his time and talent to the songs of Pakeezah. He died on March 16, 1968 leaving his magnum opus incomplete. Ghulam Mohammed's good friend Naushad completed the score of Pakeezah. But all the imperishable classics of the film Thare Rahiyo, Chalte Chalte, Inhi Logon Ne, Mausam Hai Aashiqana, Chalo Dildar Chalo and Teer-e-Nazar Dekhenge were created by Ghulam Mohmmed. He died young. But his songs remain alive as a legacy of his tilt towards the lingering lilt.