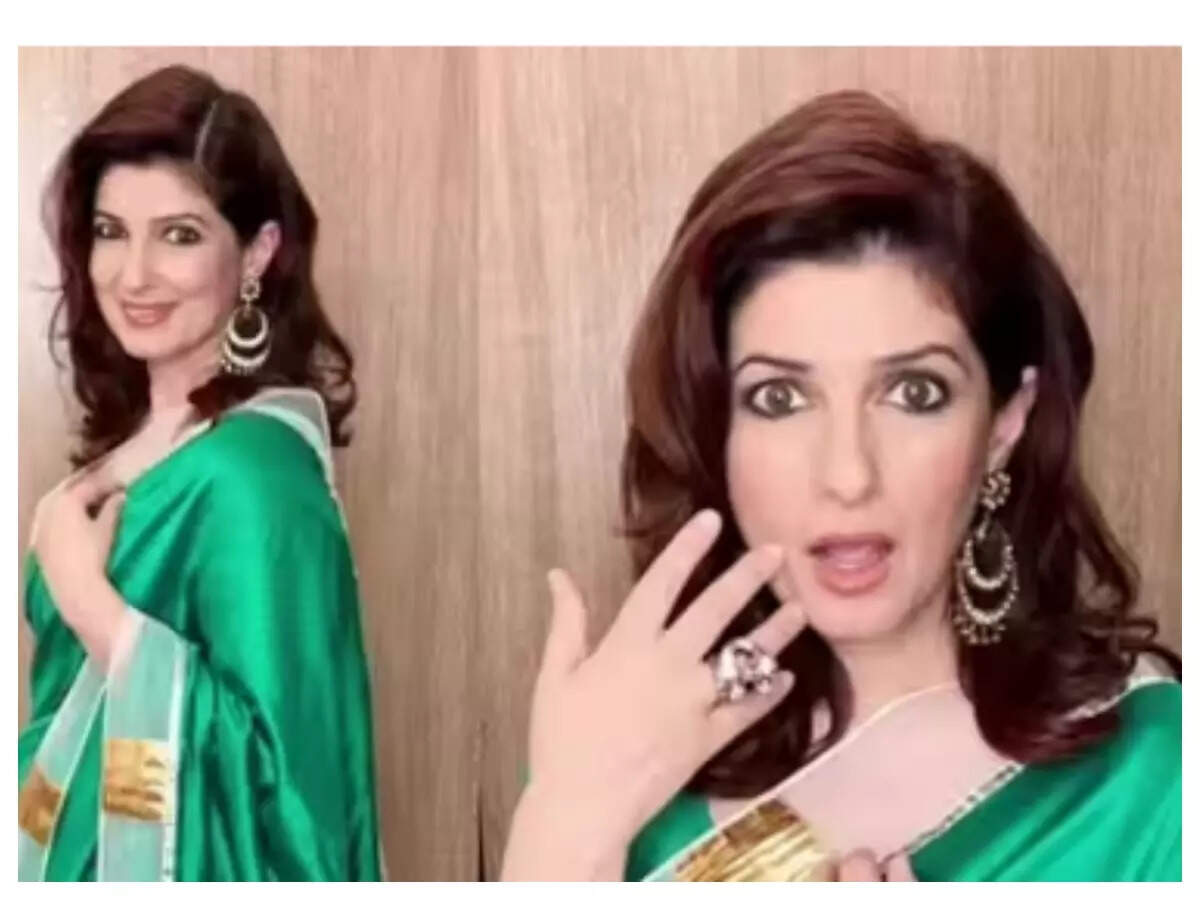 Twinkle Khanna
might have retired from acting decades back, but the columnist, author and mother who writes under the pseudonym Mrs Funnybones is always keeping her fans entertained with her quick wit, humour and daily mantras for a happy and fulfilling life.
Recently, the actor donned a gorgeous green saree from Abu Jani and Sandeep Khosla and wished everyone a Happy Holi on her IG handle. However, along with that, the former actor also started a debate on sarees. Admitting that she gets her sarees stitched (pre pleated, so that you can simply wear them like any other garment), the mother of two shared a reel highlighting the benefits of doing so.
She further asked her followers to share whether they too, get their sarees stitched and if not why, while adding that this a debate and there is no right and wrong. She wrote, "This is controversial! The confession-Milord I get my saris stitched.
Let me list down the pros.
1. I wear my saris more often.
2. When I pass it on to my daughter she just has to adjust two hooks and it can fit her as well.
3. I need two safety pins instead of half a dozen.
4. You can do whatever you want -11 jumping jacks or do Jack himself without unravelling a single pleat.
5.It gives our wonderful tailor masters more work.
Raise your hands 🙋‍♀️if you are a stitched sari girl and if not then tell me why. This is a debate. There is no right side and Happy Holi!".
Many users took to the comments section to share their views on the same. While some said it is no doubt the convenient option, others said that getting a saree stitched kills the whole purpose of wearing one. Well, as Mrs Funnybones said, there are no right and wrong answers!
Twinkle Khanna has always been candid about her dismal stint with acting and how she is extremely happy to leave that phase behind, eventually picking up activities she is passionate about.